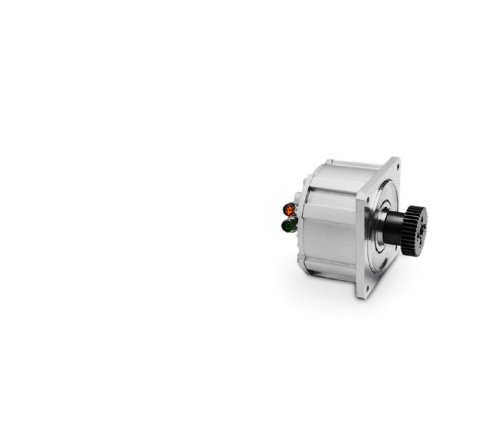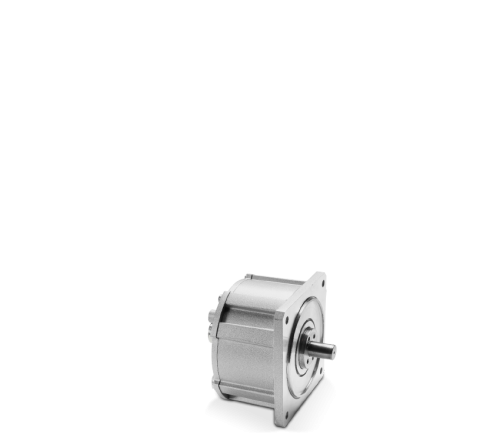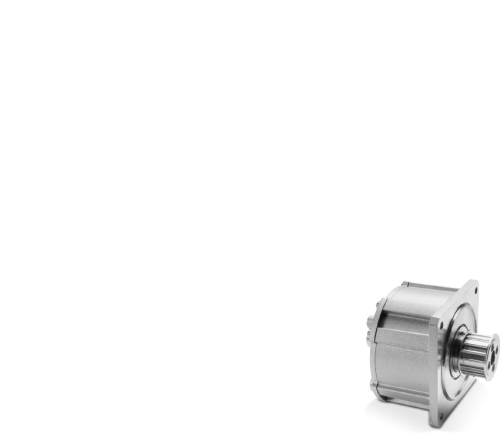 SMDA-200 and SMDA-400
Door weights up to ca. 750 kg
Tensile force up to 400 N
16-pole PM direct drive
Nominal torque up to 5.4 Nm
Galvanically isolated I/O (7/5)
Integrated power adapter (115/230/400 VAC)
All dimensions in mm
Intelligent safety with your protective door
The newest generation of SMDA Protective Door Drives not only meets current safety guidelines (2006/42/EC EU Machinery Directive, EN 13849, EN 12453, EN 953). They combine compact versatility and an intelligent control unit, thus offering the optimal solution, both technologically and economically, for every protective machine door. And all with premium SERVAX quality.

Premium quality with SERVAX Drives
Comprehensive expertise and high quality: The newest SMDA Protective Door Drives combine our many years of experience manufacturing drives for protective machine doors and customized electric drives, all with the groundbreaking iMotion Technology of our co-subsidiary TORMAX.
Find the right model
for you!
Whether it is the SMDA-200 or SMDA-400, both SMDA Drive Types are available in various formats. With our configurator, it is easy to find the model that is right for you. And you can select the required accessories right then and there. Request a customized, non-binding offer now.
Applications
The trend towards automating all functions of a machine is proceeding at a relentless pace. Automatic Protective Doors minimize operating errors, provide reliable safety and guarantee the optimal efficiency of work procedures.

The versatile and compact SMDA Protective Door Drives are perfect for use in machines in a wide variety of industries and can be mounted in any position.
machining center

profile grinding machine

gear center

cylindrical grinding
machine

lathe

multiple spindle machine
Proven safety
Automatic protective doors make your machines more efficient and easier to use, but they can also bear some risk.
Approved by TÜV (Association for Technical Inspection) and certified according to the 2006/42/EC EU Machinery Directive, SMDA Protective Door Drives minimize risk for operator and machine and prevent irreversible damage.
In accordance with EN 13849, the system features technology to allow for horizontal doors to operate within safety limits in terms of power and speed. It meets the requirements cited in EN 12453 as to permissible levels of force.
Intelligent self-monitoring
SMDA Protective Door Drives feature reliable, integrated safety functions. Position, speed and torque are constantly monitored. SMDA automatically reacts to obstacles and prevents damage and injury by immediately changing direction. Additional safety measures such as light barriers and two-handed operation are not necessary.
Intuitive operation
Thanks to iMotion Technology and AutoTuning, setting up SMDA Protective Door Drives is quick and straightforward. After automatic configuration, which includes door-weight recognition and self-optimization, additional settings may be specified using the intuitive SMDTuner Software. It could hardly be easier.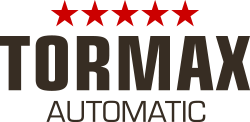 Cost-effective
Our direct drives are reliable, economical and maintenance-free. Their compact design, efficient configuration, short opening and closing times and simple operation give SMDA Protective Door Drives many decisive advantages – for you and your customers.
Versatile and space-saving
Compact design and a wide spectrum of application options allow for a flexible range of use
Safe & intelligent
TÜV-approved safety, constant self-monitoring via proven iMotion Technology.
Simple operation
Easy setup, automatic configuration and time-saving optimization via the SMDTuner.
Efficient & economical
Accelerated operating cycles via automation, possibility for additional site-specific customization.
Reliable & tested
All drives are tested in our laboratory and optimized to meet even the highest demands.
SERVAX quality
Profit from our experience and the unique quality of our products and service.
Determine the right SMDA Protective Door Drive for your needs!
We promptly assemble an offer customized to your individual needs.
Any questions? Give us a call!
We would be happy to answer any questions you may have over the telephone. We can be reached at the following number:
Dynatect Manufacturing, Inc.
2300 S. Calhoun Road
US-53151 New Berlin, WI
T: +1-262-786-1500
sales@dynatect.com
Lautecnic CNC, S.L.
Trade Center Sant Cugat
Avda. de les Corts Catalanes, 5-7
08173 SANT CUGAT DEL VALLÉS (BARCELONA)
T: +34 93 504 16 89
lautecnic@lautecnic.com
Download informational material